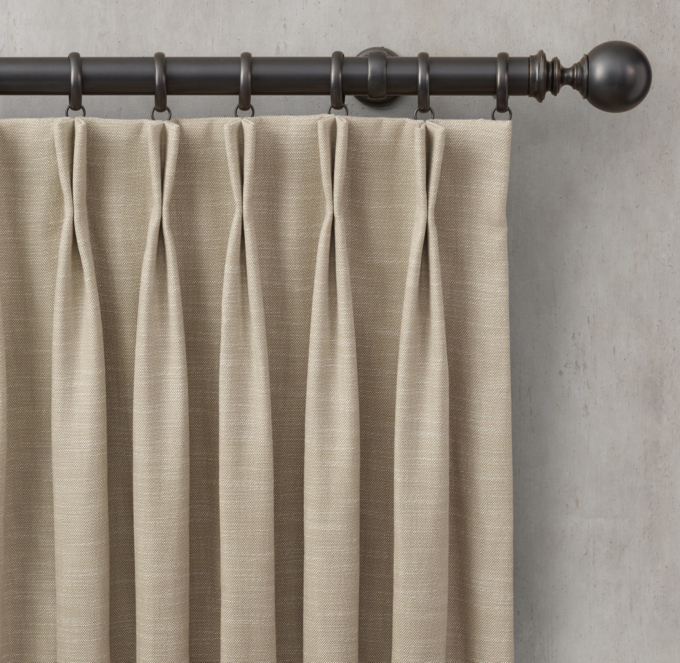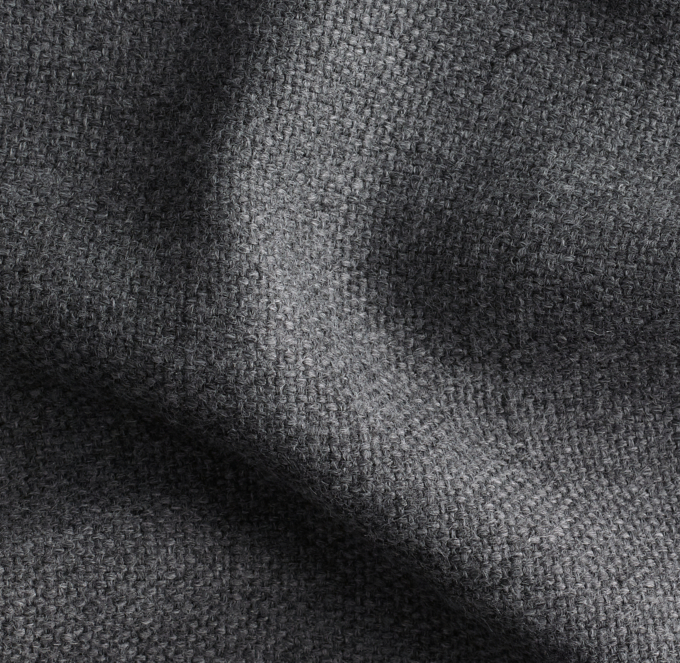 Product Description
Free Design & Measure Services.
Free Installation on Custom Orders Over $5000.*
Free Shipping.
Select Colors on Sale: Mocha, Café, Sky, Peacock, Pool, Vert and Soleil.
For help with ordering or installation, please contact us via email at customwindows@rh.com or by calling 888.669.2809.
*Excludes Canada and select areas in the US
With its rich texture and saturated color, our Perennials® fabric features deep hues and offers the ultimate in stain and fade resistance indoors and out. Our custom 2-Fold French Pleat drapery is a contemporary version of the classic French Pleat, gathered into two pleats 4" from the top. Designed and handcrafted in the USA, the custom panels are constructed using a generous amount of fabric for built-in fullness. Use our drapery alone, or layer the panels with our custom shades.
Stocked fabrics ready to ship in 14 days.
Show Details +
Custom Perennials® Performance Textured Linen Solid 2-Fold French-Pleat Drapery
Select Colors On Sale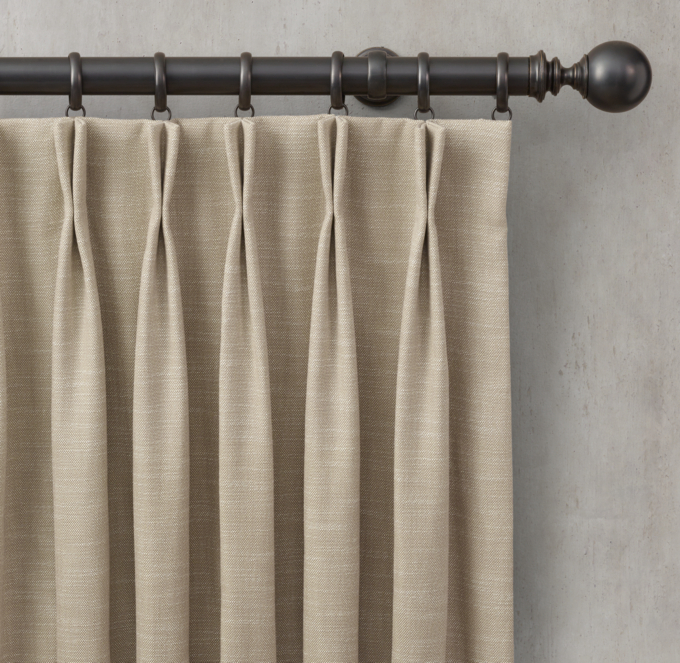 Custom Perennials® Performance Textured Linen Solid 2-Fold French-Pleat Drapery
Select Colors On Sale